Libramation's Media Bank; Providing Secure Disc Management
Webinar Presentation
Topic: Overview of Libramation's Media Bank
Presenter: Sylvie Pourbaix
Date and Time: Select from menu
Libramation's Media Bank
Secure Disc Management Solution!
How Many CDs and DVDs are missing from your collection?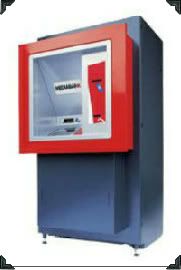 Even one is too many. Libramation's Media Bank, the original automated disc management system, is the solution to ongoing problems associated with securing your expensive disc collections.
This webinar will give you an overview of the Media Bank CD/DVD Dispenser, its components, its functions, and most of all, how this remarkable system can increase your circulation, improve your processes and eliminate costs!